Septic Tank Servicers and Sewer Pipe Cleaners
Sample of reported job titles:
Drain Cleaner,
Septic Pump Truck Driver,
Septic Tank Service Technician,
Service Technician
Clean and repair septic tanks, sewer lines, or drains. May patch walls and partitions of tank, replace damaged drain tile, or repair breaks in underground piping.
What Do They Typically Do?
Communicate with supervisors and other workers, using equipment such as wireless phones, pagers, or radio telephones.
Drive trucks to transport crews, materials, and equipment.
Inspect manholes to locate sewer line stoppages.
Operate sewer cleaning equipment, including power rodders, high-velocity water jets, sewer flushers, bucket machines, wayne balls, and vac-alls.
Prepare and keep records of actions taken, including maintenance and repair work.
Clean and repair septic tanks, sewer lines, or related structures such as manholes, culverts, and catch basins.
Measure excavation sites, using plumbers' snakes, tapelines, or lengths of cutting heads within sewers, and mark areas for digging.
Service, adjust, and make minor repairs to equipment, machines, and attachments.
Locate problems, using specially designed equipment, and mark where digging must occur to reach damaged tanks or pipes.
Dig out sewer lines manually, using shovels.
Interests
Career interests describe the perspectives and interests of people who enjoy the type of work involved in this career.
Discover what your interests are by taking the Interest Profiler Quiz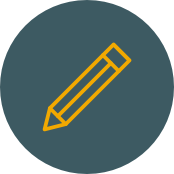 Skills
People who want to pursue this career have skills in these areas.
Top Skills
Operation and Control
Controlling operations of equipment or systems.
Operations Monitoring
Watching gauges, dials, or other indicators to make sure a machine is working properly.
Critical Thinking
Using logic and reasoning to identify the strengths and weaknesses of alternative solutions, conclusions, or approaches to problems.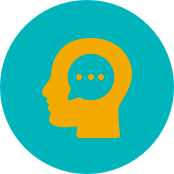 Values
Work values describe how your core beliefs align with those commonly needed for this career.
Top Values
Relationships
Occupations that satisfy this work value allow employees to provide service to others and work with co-workers in a friendly non-competitive environment. Corresponding needs are Co-workers, Moral Values and Social Service.
Support
Occupations that satisfy this work value offer supportive management that stands behind employees. Corresponding needs are Company Policies, Supervision: Human Relations and Supervision: Technical.
Independence
Occupations that satisfy this work value allow employees to work on their own and make decisions. Corresponding needs are Creativity, Responsibility and Autonomy.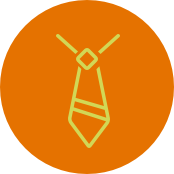 Abilities
Whether you have received formal training or not, these types of abilities are helpful in this career.
Top Cognitive Abilities
Manual Dexterity
The ability to quickly move your hand, your hand together with your arm, or your two hands to grasp, manipulate, or assemble objects.
Control Precision
The ability to quickly and repeatedly adjust the controls of a machine or a vehicle to exact positions.
Arm-Hand Steadiness
The ability to keep your hand and arm steady while moving your arm or while holding your arm and hand in one position.
Does this sound like something you'd like to do?
1. Learn more about this career
Talk to someone who works in this field or spend a day job shadowing
2. Prepare for training
Use the colleges and training directory to explore programs related to this career
3. Talk to a mentor for more information
Visit your school counselor
Talk to a career planner, advisor, or school admissions staff