Painters, Construction and Maintenance
Sample of reported job titles:
Maintenance Painter,
Painter,
Facilities Painter,
Industrial Painter
Paint walls, equipment, buildings, bridges, and other structural surfaces, using brushes, rollers, and spray guns. May remove old paint to prepare surface prior to painting. May mix colors or oils to obtain desired color or consistency.
What Do They Typically Do?
Fill cracks, holes, or joints with caulk, putty, plaster, or other fillers, using caulking guns or putty knives.
Cover surfaces with dropcloths or masking tape and paper to protect surfaces during painting.
Smooth surfaces, using sandpaper, scrapers, brushes, steel wool, or sanding machines.
Read work orders or receive instructions from supervisors or homeowners to determine work requirements.
Apply primers or sealers to prepare new surfaces, such as bare wood or metal, for finish coats.
Apply paint, stain, varnish, enamel, or other finishes to equipment, buildings, bridges, or other structures, using brushes, spray guns, or rollers.
Erect scaffolding or swing gates, or set up ladders, to work above ground level.
Mix and match colors of paint, stain, or varnish with oil or thinning and drying additives to obtain desired colors and consistencies.
Calculate amounts of required materials and estimate costs, based on surface measurements or work orders.
Polish final coats to specified finishes.
Interests
Career interests describe the perspectives and interests of people who enjoy the type of work involved in this career.
Discover what your interests are by taking the Interest Profiler Quiz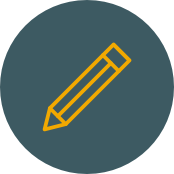 Skills
People who want to pursue this career have skills in these areas.
Top Skills
Active Listening
Giving full attention to what other people are saying, taking time to understand the points being made, asking questions as appropriate, and not interrupting at inappropriate times.
Critical Thinking
Using logic and reasoning to identify the strengths and weaknesses of alternative solutions, conclusions, or approaches to problems.
Social Perceptiveness
Being aware of others' reactions and understanding why they react as they do.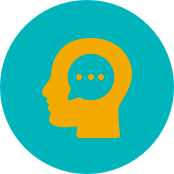 Values
Work values describe how your core beliefs align with those commonly needed for this career.
Top Values
Support
Occupations that satisfy this work value offer supportive management that stands behind employees. Corresponding needs are Company Policies, Supervision: Human Relations and Supervision: Technical.
Independence
Occupations that satisfy this work value allow employees to work on their own and make decisions. Corresponding needs are Creativity, Responsibility and Autonomy.
Relationships
Occupations that satisfy this work value allow employees to provide service to others and work with co-workers in a friendly non-competitive environment. Corresponding needs are Co-workers, Moral Values and Social Service.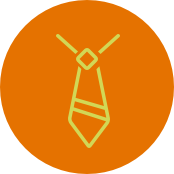 Abilities
Whether you have received formal training or not, these types of abilities are helpful in this career.
Top Cognitive Abilities
Arm-Hand Steadiness
The ability to keep your hand and arm steady while moving your arm or while holding your arm and hand in one position.
Trunk Strength
The ability to use your abdominal and lower back muscles to support part of the body repeatedly or continuously over time without "giving out" or fatiguing.
Extent Flexibility
The ability to bend, stretch, twist, or reach with your body, arms, and/or legs.
Does this sound like something you'd like to do?
1. Learn more about this career
Talk to someone who works in this field or spend a day job shadowing
2. Prepare for training
Use the colleges and training directory to explore programs related to this career
3. Talk to a mentor for more information
Visit your school counselor
Talk to a career planner, advisor, or school admissions staff