Commercial Divers
Sample of reported job titles:
Diver,
Tender,
Commercial Diver,
Diver Tender
Work below surface of water, using surface-supplied air or scuba equipment to inspect, repair, remove, or install equipment and structures. May use a variety of power and hand tools, such as drills, sledgehammers, torches, and welding equipment. May conduct tests or experiments, rig explosives, or photograph structures or marine life.
What Do They Typically Do?
Take appropriate safety precautions, such as monitoring dive lengths and depths and registering with authorities before diving expeditions begin.
Check and maintain diving equipment, such as helmets, masks, air tanks, harnesses, or gauges.
Communicate with workers on the surface while underwater, using signal lines or telephones.
Descend into water with the aid of diver helpers, using scuba gear or diving suits.
Obtain information about diving tasks and environmental conditions.
Supervise or train other divers, including hobby divers.
Inspect the condition of underwater steel or wood structures.
Inspect and test docks, ships, buoyage systems, plant intakes or outflows, or underwater pipelines, cables, or sewers, using closed circuit television, still photography, and testing equipment.
Repair ships, bridge foundations, or other structures below the water line, using caulk, bolts, and hand tools.
Recover objects by placing rigging around sunken objects, hooking rigging to crane lines, and operating winches, derricks, or cranes to raise objects.
Interests
Career interests describe the perspectives and interests of people who enjoy the type of work involved in this career.
Discover what your interests are by taking the Interest Profiler Quiz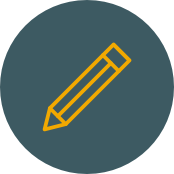 Skills
People who want to pursue this career have skills in these areas.
Top Skills
Critical Thinking
Using logic and reasoning to identify the strengths and weaknesses of alternative solutions, conclusions, or approaches to problems.
Active Listening
Giving full attention to what other people are saying, taking time to understand the points being made, asking questions as appropriate, and not interrupting at inappropriate times.
Operations Monitoring
Watching gauges, dials, or other indicators to make sure a machine is working properly.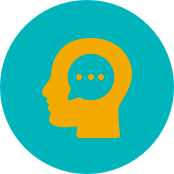 Values
Work values describe how your core beliefs align with those commonly needed for this career.
Top Values
Support
Occupations that satisfy this work value offer supportive management that stands behind employees. Corresponding needs are Company Policies, Supervision: Human Relations and Supervision: Technical.
Independence
Occupations that satisfy this work value allow employees to work on their own and make decisions. Corresponding needs are Creativity, Responsibility and Autonomy.
Working Conditions
Occupations that satisfy this work value offer job security and good working conditions. Corresponding needs are Activity, Compensation, Independence, Security, Variety and Working Conditions.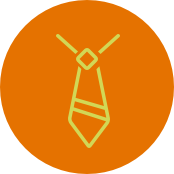 Abilities
Whether you have received formal training or not, these types of abilities are helpful in this career.
Top Cognitive Abilities
Oral Comprehension
The ability to listen to and understand information and ideas presented through spoken words and sentences.
Arm-Hand Steadiness
The ability to keep your hand and arm steady while moving your arm or while holding your arm and hand in one position.
Oral Expression
The ability to communicate information and ideas in speaking so others will understand.
Does this sound like something you'd like to do?
1. Learn more about this career
Talk to someone who works in this field or spend a day job shadowing
2. Prepare for training
Use the colleges and training directory to explore programs related to this career
3. Talk to a mentor for more information
Visit your school counselor
Talk to a career planner, advisor, or school admissions staff