Highway Maintenance Workers
Sample of reported job titles:
Equipment Operator (EO),
Highway Maintainer,
Highway Maintenance Worker,
Transportation Maintenance Specialist (TMS)
Maintain highways, municipal and rural roads, airport runways, and rights-of-way. Duties include patching broken or eroded pavement and repairing guard rails, highway markers, and snow fences. May also mow or clear brush from along road, or plow snow from roadway.
What Do They Typically Do?
Set out signs and cones around work areas to divert traffic.
Flag motorists to warn them of obstacles or repair work ahead.
Perform preventative maintenance on vehicles and heavy equipment.
Drive trucks to transport crews and equipment to work sites.
Erect, install, or repair guardrails, road shoulders, berms, highway markers, warning signals, and highway lighting, using hand tools and power tools.
Clean and clear debris from culverts, catch basins, drop inlets, ditches, and other drain structures.
Drive heavy equipment and vehicles with adjustable attachments to sweep debris from paved surfaces, mow grass and weeds, remove snow and ice, and spread salt and sand.
Haul and spread sand, gravel, and clay to fill washouts and repair road shoulders.
Inspect, clean, and repair drainage systems, bridges, tunnels, and other structures.
Remove litter and debris from roadways, including debris from rock and mud slides.
Interests
Career interests describe the perspectives and interests of people who enjoy the type of work involved in this career.
Discover what your interests are by taking the Interest Profiler Quiz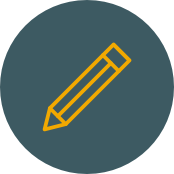 Skills
People who want to pursue this career have skills in these areas.
Top Skills
Operation and Control
Controlling operations of equipment or systems.
Operations Monitoring
Watching gauges, dials, or other indicators to make sure a machine is working properly.
Coordination
Adjusting actions in relation to others' actions.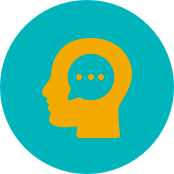 Values
Work values describe how your core beliefs align with those commonly needed for this career.
Top Values
Support
Occupations that satisfy this work value offer supportive management that stands behind employees. Corresponding needs are Company Policies, Supervision: Human Relations and Supervision: Technical.
Relationships
Occupations that satisfy this work value allow employees to provide service to others and work with co-workers in a friendly non-competitive environment. Corresponding needs are Co-workers, Moral Values and Social Service.
Working Conditions
Occupations that satisfy this work value offer job security and good working conditions. Corresponding needs are Activity, Compensation, Independence, Security, Variety and Working Conditions.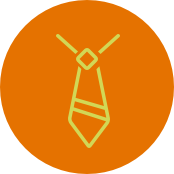 Abilities
Whether you have received formal training or not, these types of abilities are helpful in this career.
Top Cognitive Abilities
Control Precision
The ability to quickly and repeatedly adjust the controls of a machine or a vehicle to exact positions.
Multilimb Coordination
The ability to coordinate two or more limbs (for example, two arms, two legs, or one leg and one arm) while sitting, standing, or lying down. It does not involve performing the activities while the whole body is in motion.
Arm-Hand Steadiness
The ability to keep your hand and arm steady while moving your arm or while holding your arm and hand in one position.
Does this sound like something you'd like to do?
1. Learn more about this career
Talk to someone who works in this field or spend a day job shadowing
2. Prepare for training
Use the colleges and training directory to explore programs related to this career
3. Talk to a mentor for more information
Visit your school counselor
Talk to a career planner, advisor, or school admissions staff