Fence Erectors
Sample of reported job titles:
Fence Builder,
Fence Erector,
Fence Installer,
Fence Laborer
Erect and repair fences and fence gates, using hand and power tools.
What Do They Typically Do?
Establish the location for a fence, and gather information needed to ensure that there are no electric cables or water lines in the area.
Set metal or wooden posts in upright positions in postholes.
Measure and lay out fence lines and mark posthole positions, following instructions, drawings, or specifications.
Align posts, by lines or sighting, and verify vertical alignment of posts, using plumb bobs or spirit levels.
Attach rails or tension wire along bottoms of posts to form fencing frames.
Dig postholes, using spades, posthole diggers, or power-driven augers.
Attach fence rail supports to posts, using hammers and pliers.
Assemble gates, and fasten gates into position, using hand tools.
Mix and pour concrete around bases of posts, or tamp soil into postholes to embed posts.
Make rails for fences, by sawing lumber or by cutting metal tubing to required lengths.
Interests
Career interests describe the perspectives and interests of people who enjoy the type of work involved in this career.
Discover what your interests are by taking the Interest Profiler Quiz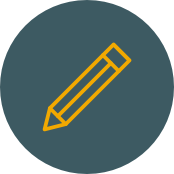 Skills
People who want to pursue this career have skills in these areas.
Top Skills
Active Listening
Giving full attention to what other people are saying, taking time to understand the points being made, asking questions as appropriate, and not interrupting at inappropriate times.
Coordination
Adjusting actions in relation to others' actions.
Critical Thinking
Using logic and reasoning to identify the strengths and weaknesses of alternative solutions, conclusions, or approaches to problems.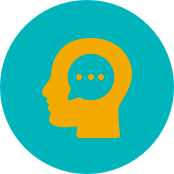 Values
Work values describe how your core beliefs align with those commonly needed for this career.
Top Values
Relationships
Occupations that satisfy this work value allow employees to provide service to others and work with co-workers in a friendly non-competitive environment. Corresponding needs are Co-workers, Moral Values and Social Service.
Support
Occupations that satisfy this work value offer supportive management that stands behind employees. Corresponding needs are Company Policies, Supervision: Human Relations and Supervision: Technical.
Independence
Occupations that satisfy this work value allow employees to work on their own and make decisions. Corresponding needs are Creativity, Responsibility and Autonomy.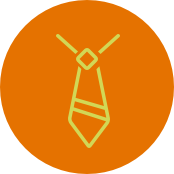 Abilities
Whether you have received formal training or not, these types of abilities are helpful in this career.
Top Cognitive Abilities
Manual Dexterity
The ability to quickly move your hand, your hand together with your arm, or your two hands to grasp, manipulate, or assemble objects.
Trunk Strength
The ability to use your abdominal and lower back muscles to support part of the body repeatedly or continuously over time without "giving out" or fatiguing.
Multilimb Coordination
The ability to coordinate two or more limbs (for example, two arms, two legs, or one leg and one arm) while sitting, standing, or lying down. It does not involve performing the activities while the whole body is in motion.
Does this sound like something you'd like to do?
1. Learn more about this career
Talk to someone who works in this field or spend a day job shadowing
2. Prepare for training
Use the colleges and training directory to explore programs related to this career
3. Talk to a mentor for more information
Visit your school counselor
Talk to a career planner, advisor, or school admissions staff