Sheet Metal Workers
Sample of reported job titles:
Sheet Metal Mechanic,
HVAC Sheet Metal Installer (Heating, Ventilation, and Air Conditioning Sheet Metal Installer),
Sheet Metal Fabricator,
Sheet Metal Worker
Fabricate, assemble, install, and repair sheet metal products and equipment, such as ducts, control boxes, drainpipes, and furnace casings. Work may involve any of the following: setting up and operating fabricating machines to cut, bend, and straighten sheet metal; shaping metal over anvils, blocks, or forms using hammer; operating soldering and welding equipment to join sheet metal parts; or inspecting, assembling, and smoothing seams and joints of burred surfaces. Includes sheet metal duct installers who install prefabricated sheet metal ducts used for heating, air conditioning, or other purposes.
What Do They Typically Do?
Convert blueprints into shop drawings to be followed in the construction or assembly of sheet metal products.
Determine project requirements, such as scope, assembly sequences, or required methods or materials, using blueprints, drawings, or written or verbal instructions.
Lay out, measure, and mark dimensions and reference lines on material, such as roofing panels, using calculators, scribes, dividers, squares, or rulers.
Fasten seams or joints together with welds, bolts, cement, rivets, solder, caulks, metal drive clips, or bonds to assemble components into products or to repair sheet metal items.
Trim, file, grind, deburr, buff, or smooth surfaces, seams, or joints of assembled parts, using hand tools or portable power tools.
Fabricate ducts for high efficiency heating, ventilating, and air conditioning (HVAC) systems to maximize efficiency of systems.
Select gauges or types of sheet metal or nonmetallic material, according to product specifications.
Finish parts, using hacksaws or hand, rotary, or squaring shears.
Shape metal material over anvils, blocks, or other forms, using hand tools.
Fabricate or alter parts at construction sites, using shears, hammers, punches, or drills.
Interests
Career interests describe the perspectives and interests of people who enjoy the type of work involved in this career.
Discover what your interests are by taking the Interest Profiler Quiz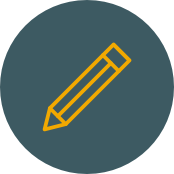 Skills
People who want to pursue this career have skills in these areas.
Top Skills
Critical Thinking
Using logic and reasoning to identify the strengths and weaknesses of alternative solutions, conclusions, or approaches to problems.
Coordination
Adjusting actions in relation to others' actions.
Judgment and Decision Making
Considering the relative costs and benefits of potential actions to choose the most appropriate one.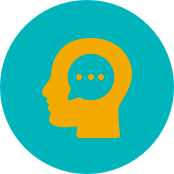 Values
Work values describe how your core beliefs align with those commonly needed for this career.
Top Values
Support
Occupations that satisfy this work value offer supportive management that stands behind employees. Corresponding needs are Company Policies, Supervision: Human Relations and Supervision: Technical.
Independence
Occupations that satisfy this work value allow employees to work on their own and make decisions. Corresponding needs are Creativity, Responsibility and Autonomy.
Relationships
Occupations that satisfy this work value allow employees to provide service to others and work with co-workers in a friendly non-competitive environment. Corresponding needs are Co-workers, Moral Values and Social Service.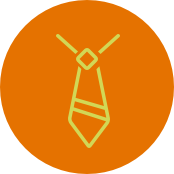 Abilities
Whether you have received formal training or not, these types of abilities are helpful in this career.
Top Cognitive Abilities
Near Vision
The ability to see details at close range (within a few feet of the observer).
Multilimb Coordination
The ability to coordinate two or more limbs (for example, two arms, two legs, or one leg and one arm) while sitting, standing, or lying down. It does not involve performing the activities while the whole body is in motion.
Visualization
The ability to imagine how something will look after it is moved around or when its parts are moved or rearranged.
Does this sound like something you'd like to do?
1. Learn more about this career
Talk to someone who works in this field or spend a day job shadowing
2. Prepare for training
Use the colleges and training directory to explore programs related to this career
3. Talk to a mentor for more information
Visit your school counselor
Talk to a career planner, advisor, or school admissions staff