Pipelayers
Sample of reported job titles:
Pipelayer,
Tailman,
Waste Water Worker
Lay pipe for storm or sanitation sewers, drains, and water mains. Perform any combination of the following tasks: grade trenches or culverts, position pipe, or seal joints.
What Do They Typically Do?
Install or use instruments such as lasers, grade rods, or transit levels.
Cut pipes to required lengths.
Connect pipe pieces and seal joints, using welding equipment, cement, or glue.
Cover pipes with earth or other materials.
Install or repair sanitary or stormwater sewer structures or pipe systems.
Align and position pipes to prepare them for welding or sealing.
Check slopes for conformance to requirements, using levels or lasers.
Lay out pipe routes, following written instructions or blueprints and coordinating layouts with supervisors.
Operate mechanized equipment, such as pickup trucks, rollers, tandem dump trucks, front-end loaders, or backhoes.
Grade or level trench bases, using tamping machines or hand tools.
Interests
Career interests describe the perspectives and interests of people who enjoy the type of work involved in this career.
Discover what your interests are by taking the Interest Profiler Quiz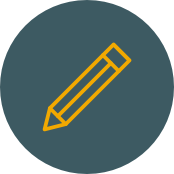 Skills
People who want to pursue this career have skills in these areas.
Top Skills
Operation and Control
Controlling operations of equipment or systems.
Active Listening
Giving full attention to what other people are saying, taking time to understand the points being made, asking questions as appropriate, and not interrupting at inappropriate times.
Operations Monitoring
Watching gauges, dials, or other indicators to make sure a machine is working properly.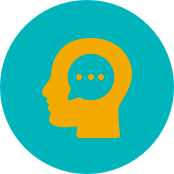 Values
Work values describe how your core beliefs align with those commonly needed for this career.
Top Values
Support
Occupations that satisfy this work value offer supportive management that stands behind employees. Corresponding needs are Company Policies, Supervision: Human Relations and Supervision: Technical.
Relationships
Occupations that satisfy this work value allow employees to provide service to others and work with co-workers in a friendly non-competitive environment. Corresponding needs are Co-workers, Moral Values and Social Service.
Independence
Occupations that satisfy this work value allow employees to work on their own and make decisions. Corresponding needs are Creativity, Responsibility and Autonomy.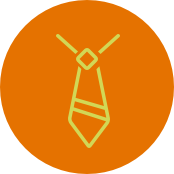 Abilities
Whether you have received formal training or not, these types of abilities are helpful in this career.
Top Cognitive Abilities
Arm-Hand Steadiness
The ability to keep your hand and arm steady while moving your arm or while holding your arm and hand in one position.
Control Precision
The ability to quickly and repeatedly adjust the controls of a machine or a vehicle to exact positions.
Oral Comprehension
The ability to listen to and understand information and ideas presented through spoken words and sentences.
Does this sound like something you'd like to do?
1. Learn more about this career
Talk to someone who works in this field or spend a day job shadowing
2. Prepare for training
Use the colleges and training directory to explore programs related to this career
3. Talk to a mentor for more information
Visit your school counselor
Talk to a career planner, advisor, or school admissions staff