Construction Managers
Sample of reported job titles:
Concrete Foreman,
Construction Area Manager,
Construction Manager,
Construction Superintendent
Plan, direct, or coordinate, usually through subordinate supervisory personnel, activities concerned with the construction and maintenance of structures, facilities, and systems. Participate in the conceptual development of a construction project and oversee its organization, scheduling, budgeting, and implementation. Includes managers in specialized construction fields, such as carpentry or plumbing.
What Do They Typically Do?
Plan, schedule, or coordinate construction project activities to meet deadlines.
Prepare and submit budget estimates, progress reports, or cost tracking reports.
Interpret and explain plans and contract terms to representatives of the owner or developer, including administrative staff, workers, or clients.
Direct and supervise construction or related workers.
Prepare contracts or negotiate revisions to contractual agreements with architects, consultants, clients, suppliers, or subcontractors.
Confer with supervisory personnel, owners, contractors, or design professionals to discuss and resolve matters, such as work procedures, complaints, or construction problems.
Plan, organize, or direct activities concerned with the construction or maintenance of structures, facilities, or systems.
Study job specifications to determine appropriate construction methods.
Inspect or review projects to monitor compliance with building and safety codes or other regulations.
Investigate damage, accidents, or delays at construction sites to ensure that proper construction procedures are being followed.
Interests
Career interests describe the perspectives and interests of people who enjoy the type of work involved in this career.
Discover what your interests are by taking the Interest Profiler Quiz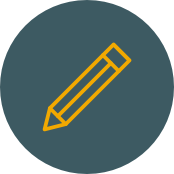 Skills
People who want to pursue this career have skills in these areas.
Top Skills
Coordination
Adjusting actions in relation to others' actions.
Management of Personnel Resources
Motivating, developing, and directing people as they work, identifying the best people for the job.
Active Listening
Giving full attention to what other people are saying, taking time to understand the points being made, asking questions as appropriate, and not interrupting at inappropriate times.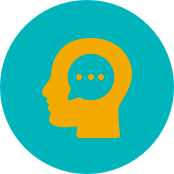 Values
Work values describe how your core beliefs align with those commonly needed for this career.
Top Values
Working Conditions
Occupations that satisfy this work value offer job security and good working conditions. Corresponding needs are Activity, Compensation, Independence, Security, Variety and Working Conditions.
Independence
Occupations that satisfy this work value allow employees to work on their own and make decisions. Corresponding needs are Creativity, Responsibility and Autonomy.
Achievement
Occupations that satisfy this work value are results oriented and allow employees to use their strongest abilities, giving them a feeling of accomplishment. Corresponding needs are Ability Utilization and Achievement.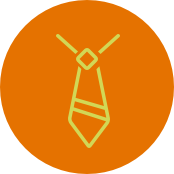 Abilities
Whether you have received formal training or not, these types of abilities are helpful in this career.
Top Cognitive Abilities
Information Ordering
The ability to arrange things or actions in a certain order or pattern according to a specific rule or set of rules (e.g., patterns of numbers, letters, words, pictures, mathematical operations).
Problem Sensitivity
The ability to tell when something is wrong or is likely to go wrong. It does not involve solving the problem, only recognizing that there is a problem.
Deductive Reasoning
The ability to apply general rules to specific problems to produce answers that make sense.
Does this sound like something you'd like to do?
1. Learn more about this career
Talk to someone who works in this field or spend a day job shadowing
2. Prepare for training
Use the colleges and training directory to explore programs related to this career
3. Talk to a mentor for more information
Visit your school counselor
Talk to a career planner, advisor, or school admissions staff