Electrical Power-Line Installers and Repairers
Sample of reported job titles:
Electrical Lineman,
Lineworker,
Power Lineman,
Service Man
Install or repair cables or wires used in electrical power or distribution systems. May erect poles and light or heavy duty transmission towers.
What Do They Typically Do?
Adhere to safety practices and procedures, such as checking equipment regularly and erecting barriers around work areas.
Drive vehicles equipped with tools and materials to job sites.
Open switches or attach grounding devices to remove electrical hazards from disturbed or fallen lines or to facilitate repairs.
Climb poles or use truck-mounted buckets to access equipment.
Install, maintain, and repair electrical distribution and transmission systems, including conduits, cables, wires, and related equipment, such as transformers, circuit breakers, and switches.
Inspect and test power lines and auxiliary equipment to locate and identify problems, using reading and testing instruments.
Coordinate work assignment preparation and completion with other workers.
Replace or straighten damaged poles.
String wire conductors and cables between poles, towers, trenches, pylons, and buildings, setting lines in place and using winches to adjust tension.
Attach cross-arms, insulators, and auxiliary equipment to poles prior to installing them.
Interests
Career interests describe the perspectives and interests of people who enjoy the type of work involved in this career.
Discover what your interests are by taking the Interest Profiler Quiz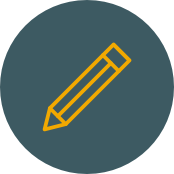 Skills
People who want to pursue this career have skills in these areas.
Top Skills
Active Listening
Giving full attention to what other people are saying, taking time to understand the points being made, asking questions as appropriate, and not interrupting at inappropriate times.
Troubleshooting
Determining causes of operating errors and deciding what to do about it.
Monitoring
Monitoring/Assessing performance of yourself, other individuals, or organizations to make improvements or take corrective action.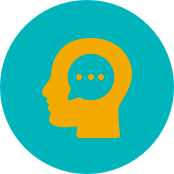 Values
Work values describe how your core beliefs align with those commonly needed for this career.
Top Values
Support
Occupations that satisfy this work value offer supportive management that stands behind employees. Corresponding needs are Company Policies, Supervision: Human Relations and Supervision: Technical.
Independence
Occupations that satisfy this work value allow employees to work on their own and make decisions. Corresponding needs are Creativity, Responsibility and Autonomy.
Working Conditions
Occupations that satisfy this work value offer job security and good working conditions. Corresponding needs are Activity, Compensation, Independence, Security, Variety and Working Conditions.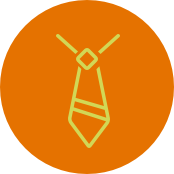 Abilities
Whether you have received formal training or not, these types of abilities are helpful in this career.
Top Cognitive Abilities
Arm-Hand Steadiness
The ability to keep your hand and arm steady while moving your arm or while holding your arm and hand in one position.
Multilimb Coordination
The ability to coordinate two or more limbs (for example, two arms, two legs, or one leg and one arm) while sitting, standing, or lying down. It does not involve performing the activities while the whole body is in motion.
Near Vision
The ability to see details at close range (within a few feet of the observer).
Does this sound like something you'd like to do?
1. Learn more about this career
Talk to someone who works in this field or spend a day job shadowing
2. Prepare for training
Use the colleges and training directory to explore programs related to this career
3. Talk to a mentor for more information
Visit your school counselor
Talk to a career planner, advisor, or school admissions staff