Helpers--Electricians
Sample of reported job titles:
Electrician Helper,
Electrician's Helper
Help electricians by performing duties requiring less skill. Duties include using, supplying, or holding materials or tools, and cleaning work area and equipment.
What Do They Typically Do?
Measure, cut, and bend wire and conduit, using measuring instruments and hand tools.
Trace out short circuits in wiring, using test meter.
Strip insulation from wire ends, using wire stripping pliers, and attach wires to terminals for subsequent soldering.
Examine electrical units for loose connections and broken insulation and tighten connections, using hand tools.
Construct controllers and panels, using power drills, drill presses, taps, saws, and punches.
Drill holes and pull or push wiring through openings, using hand and power tools.
Clean work area and wash parts.
Maintain tools, vehicles, and equipment and keep parts and supplies in order.
Transport tools, materials, equipment, and supplies to work site by hand, handtruck, or heavy, motorized truck.
Install copper-clad ground rods, using a manual post driver.
Interests
Career interests describe the perspectives and interests of people who enjoy the type of work involved in this career.
Discover what your interests are by taking the Interest Profiler Quiz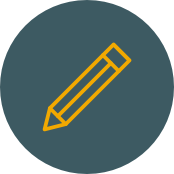 Skills
People who want to pursue this career have skills in these areas.
Top Skills
Active Listening
Giving full attention to what other people are saying, taking time to understand the points being made, asking questions as appropriate, and not interrupting at inappropriate times.
Quality Control Analysis
Conducting tests and inspections of products, services, or processes to evaluate quality or performance.
Critical Thinking
Using logic and reasoning to identify the strengths and weaknesses of alternative solutions, conclusions, or approaches to problems.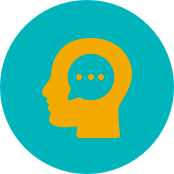 Values
Work values describe how your core beliefs align with those commonly needed for this career.
Top Values
Support
Occupations that satisfy this work value offer supportive management that stands behind employees. Corresponding needs are Company Policies, Supervision: Human Relations and Supervision: Technical.
Relationships
Occupations that satisfy this work value allow employees to provide service to others and work with co-workers in a friendly non-competitive environment. Corresponding needs are Co-workers, Moral Values and Social Service.
Working Conditions
Occupations that satisfy this work value offer job security and good working conditions. Corresponding needs are Activity, Compensation, Independence, Security, Variety and Working Conditions.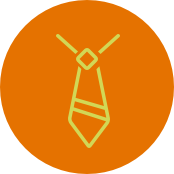 Abilities
Whether you have received formal training or not, these types of abilities are helpful in this career.
Top Cognitive Abilities
Near Vision
The ability to see details at close range (within a few feet of the observer).
Manual Dexterity
The ability to quickly move your hand, your hand together with your arm, or your two hands to grasp, manipulate, or assemble objects.
Information Ordering
The ability to arrange things or actions in a certain order or pattern according to a specific rule or set of rules (e.g., patterns of numbers, letters, words, pictures, mathematical operations).
Does this sound like something you'd like to do?
1. Learn more about this career
Talk to someone who works in this field or spend a day job shadowing
2. Prepare for training
Use the colleges and training directory to explore programs related to this career
3. Talk to a mentor for more information
Visit your school counselor
Talk to a career planner, advisor, or school admissions staff