Helpers--Brickmasons, Blockmasons, Stonemasons, and Tile and Marble Setters
Sample of reported job titles:
Mason Tender,
Bricklayer Helper,
Hod Carrier,
Marble Finisher Helper
Help brickmasons, blockmasons, stonemasons, or tile and marble setters by performing duties requiring less skill. Duties include using, supplying, or holding materials or tools, and cleaning work area and equipment.
What Do They Typically Do?
Mix mortar, plaster, and grout, manually or using machines, according to standard formulas.
Erect scaffolding or other installation structures.
Cut materials to specified sizes for installation, using power saws or tile cutters.
Modify material moving, mixing, grouting, grinding, polishing, or cleaning procedures, according to installation or material requirements.
Transport materials, tools, or machines to installation sites, manually or using conveyance equipment.
Provide assistance in the preparation, installation, repair, or rebuilding of tile, brick, or stone surfaces.
Locate and supply materials to masons for installation, following drawings or numbered sequences.
Arrange or store materials, machines, tools, or equipment.
Clean installation surfaces, equipment, tools, work sites, or storage areas, using water, chemical solutions, oxygen lances, or polishing machines.
Move or position materials such as marble slabs, using cranes, hoists, or dollies.
Interests
Career interests describe the perspectives and interests of people who enjoy the type of work involved in this career.
Discover what your interests are by taking the Interest Profiler Quiz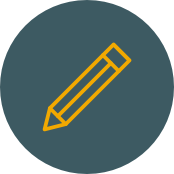 Skills
People who want to pursue this career have skills in these areas.
Top Skills
Coordination
Adjusting actions in relation to others' actions.
Critical Thinking
Using logic and reasoning to identify the strengths and weaknesses of alternative solutions, conclusions, or approaches to problems.
Monitoring
Monitoring/Assessing performance of yourself, other individuals, or organizations to make improvements or take corrective action.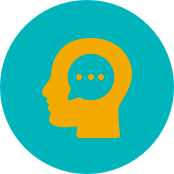 Values
Work values describe how your core beliefs align with those commonly needed for this career.
Top Values
Relationships
Occupations that satisfy this work value allow employees to provide service to others and work with co-workers in a friendly non-competitive environment. Corresponding needs are Co-workers, Moral Values and Social Service.
Support
Occupations that satisfy this work value offer supportive management that stands behind employees. Corresponding needs are Company Policies, Supervision: Human Relations and Supervision: Technical.
Working Conditions
Occupations that satisfy this work value offer job security and good working conditions. Corresponding needs are Activity, Compensation, Independence, Security, Variety and Working Conditions.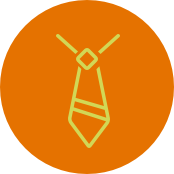 Abilities
Whether you have received formal training or not, these types of abilities are helpful in this career.
Top Cognitive Abilities
Trunk Strength
The ability to use your abdominal and lower back muscles to support part of the body repeatedly or continuously over time without "giving out" or fatiguing.
Multilimb Coordination
The ability to coordinate two or more limbs (for example, two arms, two legs, or one leg and one arm) while sitting, standing, or lying down. It does not involve performing the activities while the whole body is in motion.
Static Strength
The ability to exert maximum muscle force to lift, push, pull, or carry objects.
Does this sound like something you'd like to do?
1. Learn more about this career
Talk to someone who works in this field or spend a day job shadowing
2. Prepare for training
Use the colleges and training directory to explore programs related to this career
3. Talk to a mentor for more information
Visit your school counselor
Talk to a career planner, advisor, or school admissions staff