Structural Iron and Steel Workers
Sample of reported job titles:
Fitter,
Iron Worker,
Ironworker,
Steel Worker
Raise, place, and unite iron or steel girders, columns, and other structural members to form completed structures or structural frameworks. May erect metal storage tanks and assemble prefabricated metal buildings.
What do they typically do on the job?
Read specifications or blueprints to determine the locations, quantities, or sizes of materials required.
Connect columns, beams, and girders with bolts, following blueprints and instructions from supervisors.
Bolt aligned structural steel members in position for permanent riveting, bolting, or welding into place.
Interests
Career interests describe the perspectives and interests of people who enjoy the type of work involved in this career.
Discover what your interests are by taking the Interest Profiler Quiz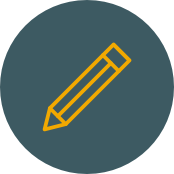 Knowledge
People who want to pursue this career have knowledge in these areas.
Engineering and Technology
Building and construction

Mechanical
Math and Science
Arithmetic, algebra, geometry, calculus, or statistics
Safety and Government
Public safety and security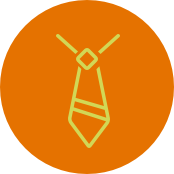 Abilities
Whether you have received formal training or not, these types of abilities are helpful in this career.
Hand and Finger Use
Hold or move items with your hands

Keep your arm or hand steady
Controlled Movement
Use your arms and/or legs together while sitting, standing, or lying down

Quickly change the controls of a machine, car, truck or boat
Endurance
Exercise for a long time without getting out of breath
Physical Strength
Lift, push, pull, or carry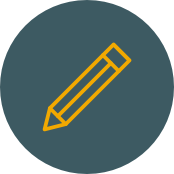 Skills
People who want to pursue this career have skills in these areas.
Basic Skills
Listening to others, not interrupting, and asking good questions

Thinking about the pros and cons of different ways to solve a problem
Problem Solving
Noticing a problem and figuring out the best way to solve it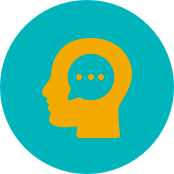 Work Values
Work values describe how your core beliefs align with those commonly needed for this career.
Support
Occupations that satisfy this work value offer supportive management that stands behind employees. Corresponding needs are Company Policies, Supervision: Human Relations and Supervision: Technical.
Relationships
Occupations that satisfy this work value allow employees to provide service to others and work with co-workers in a friendly non-competitive environment. Corresponding needs are Co-workers, Moral Values and Social Service.
Working Conditions
Occupations that satisfy this work value offer job security and good working conditions. Corresponding needs are Activity, Compensation, Independence, Security, Variety and Working Conditions.
Does this sound like something you'd like to do?
1. Do some research
Identify how your interests, values, and strengths match this occupation
Talk to someone who works in this field or spend a day job shadowing
Use the colleges and training directory to explore programs related to this career
2. Plan your next move
Data for NSI career cards comes from the following: Idaho Department of Labor, US Bureau of Labor Statistics, O*NET, MyNextMove, and Career OneStop