Structural Iron and Steel Workers
Sample of reported job titles:
Fitter,
Iron Worker,
Ironworker,
Steel Worker
Raise, place, and unite iron or steel girders, columns, and other structural members to form completed structures or structural frameworks. May erect metal storage tanks and assemble prefabricated metal buildings.
What Do They Typically Do?
Read specifications or blueprints to determine the locations, quantities, or sizes of materials required.
Connect columns, beams, and girders with bolts, following blueprints and instructions from supervisors.
Bolt aligned structural steel members in position for permanent riveting, bolting, or welding into place.
Fasten structural steel members to hoist cables, using chains, cables, or rope.
Hoist steel beams, girders, or columns into place, using cranes or signaling hoisting equipment operators to lift and position structural steel members.
Verify vertical and horizontal alignment of structural steel members, using plumb bobs, laser equipment, transits, or levels.
Cut, bend, or weld steel pieces, using metal shears, torches, or welding equipment.
Erect metal or precast concrete components for structures, such as buildings, bridges, dams, towers, storage tanks, fences, or highway guard rails.
Force structural steel members into final positions, using turnbuckles, crowbars, jacks, or hand tools.
Pull, push, or pry structural steel members into approximate positions for bolting into place.
Interests
Career interests describe the perspectives and interests of people who enjoy the type of work involved in this career.
Discover what your interests are by taking the Interest Profiler Quiz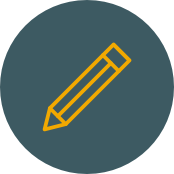 Skills
People who want to pursue this career have skills in these areas.
Top Skills
Coordination
Adjusting actions in relation to others' actions.
Operation and Control
Controlling operations of equipment or systems.
Operations Monitoring
Watching gauges, dials, or other indicators to make sure a machine is working properly.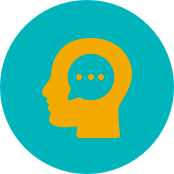 Values
Work values describe how your core beliefs align with those commonly needed for this career.
Top Values
Support
Occupations that satisfy this work value offer supportive management that stands behind employees. Corresponding needs are Company Policies, Supervision: Human Relations and Supervision: Technical.
Relationships
Occupations that satisfy this work value allow employees to provide service to others and work with co-workers in a friendly non-competitive environment. Corresponding needs are Co-workers, Moral Values and Social Service.
Working Conditions
Occupations that satisfy this work value offer job security and good working conditions. Corresponding needs are Activity, Compensation, Independence, Security, Variety and Working Conditions.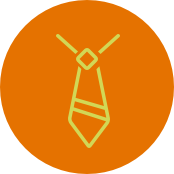 Abilities
Whether you have received formal training or not, these types of abilities are helpful in this career.
Top Cognitive Abilities
Multilimb Coordination
The ability to coordinate two or more limbs (for example, two arms, two legs, or one leg and one arm) while sitting, standing, or lying down. It does not involve performing the activities while the whole body is in motion.
Static Strength
The ability to exert maximum muscle force to lift, push, pull, or carry objects.
Arm-Hand Steadiness
The ability to keep your hand and arm steady while moving your arm or while holding your arm and hand in one position.
Does this sound like something you'd like to do?
1. Learn more about this career
Talk to someone who works in this field or spend a day job shadowing
2. Prepare for training
Use the colleges and training directory to explore programs related to this career
3. Talk to a mentor for more information
Visit your school counselor
Talk to a career planner, advisor, or school admissions staff