Plumbers, Pipefitters, and Steamfitters
Sample of reported job titles:
Drain Technician,
Pipe Fitter,
Plumber,
Steamfitter
Assemble, install, alter, and repair pipelines or pipe systems that carry water, steam, air, or other liquids or gases. May install heating and cooling equipment and mechanical control systems. Includes sprinkler fitters.
What Do They Typically Do?
Cut, thread, or hammer pipes to specifications, using tools such as saws, cutting torches, pipe threaders, or pipe benders.
Lay out full scale drawings of pipe systems, supports, or related equipment, according to blueprints.
Inspect, examine, or test installed systems or pipe lines, using pressure gauge, hydrostatic testing, observation, or other methods.
Plan pipe system layout, installation, or repair, according to specifications.
Attach pipes to walls, structures, or fixtures, such as radiators or tanks, using brackets, clamps, tools, or welding equipment.
Modify, clean, or maintain pipe systems, units, fittings, or related machines or equipment, using hand or power tools.
Select pipe sizes, types, or related materials, such as supports, hangers, or hydraulic cylinders, according to specifications.
Assemble pipe sections, tubing, or fittings, using couplings, clamps, screws, bolts, cement, plastic solvent, caulking, or soldering, brazing, or welding equipment.
Install pipe assemblies, fittings, valves, appliances such as dishwashers or water heaters, or fixtures such as sinks or toilets, using hand or power tools.
Install automatic controls to regulate pipe systems.
Interests
Career interests describe the perspectives and interests of people who enjoy the type of work involved in this career.
Discover what your interests are by taking the Interest Profiler Quiz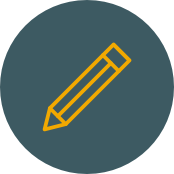 Skills
People who want to pursue this career have skills in these areas.
Top Skills
Critical Thinking
Using logic and reasoning to identify the strengths and weaknesses of alternative solutions, conclusions, or approaches to problems.
Active Listening
Giving full attention to what other people are saying, taking time to understand the points being made, asking questions as appropriate, and not interrupting at inappropriate times.
Judgment and Decision Making
Considering the relative costs and benefits of potential actions to choose the most appropriate one.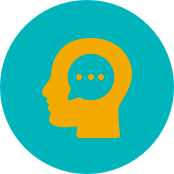 Values
Work values describe how your core beliefs align with those commonly needed for this career.
Top Values
Independence
Occupations that satisfy this work value allow employees to work on their own and make decisions. Corresponding needs are Creativity, Responsibility and Autonomy.
Relationships
Occupations that satisfy this work value allow employees to provide service to others and work with co-workers in a friendly non-competitive environment. Corresponding needs are Co-workers, Moral Values and Social Service.
Support
Occupations that satisfy this work value offer supportive management that stands behind employees. Corresponding needs are Company Policies, Supervision: Human Relations and Supervision: Technical.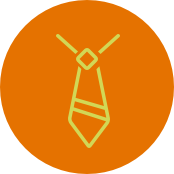 Abilities
Whether you have received formal training or not, these types of abilities are helpful in this career.
Top Cognitive Abilities
Near Vision
The ability to see details at close range (within a few feet of the observer).
Problem Sensitivity
The ability to tell when something is wrong or is likely to go wrong. It does not involve solving the problem, only recognizing that there is a problem.
Arm-Hand Steadiness
The ability to keep your hand and arm steady while moving your arm or while holding your arm and hand in one position.
Does this sound like something you'd like to do?
1. Learn more about this career
Talk to someone who works in this field or spend a day job shadowing
2. Prepare for training
Use the colleges and training directory to explore programs related to this career
3. Talk to a mentor for more information
Visit your school counselor
Talk to a career planner, advisor, or school admissions staff