Insulation Workers, Floor, Ceiling, and Wall
Sample of reported job titles:
Insulation Estimator,
Insulation Installer,
Insulator,
Retrofit Installer
Line and cover structures with insulating materials. May work with batt, roll, or blown insulation materials.
What Do They Typically Do?
Measure and cut insulation for covering surfaces, using tape measures, handsaws, power saws, knives, or scissors.
Fit, wrap, staple, or glue insulating materials to structures or surfaces, using hand tools or wires.
Cover and line structures with blown or rolled forms of materials to insulate against cold, heat, or moisture, using saws, knives, rasps, trowels, blowers, or other tools and implements.
Distribute insulating materials evenly into small spaces within floors, ceilings, or walls, using blowers and hose attachments, or cement mortars.
Move controls, buttons, or levers to start blowers and regulate flow of materials through nozzles.
Fill blower hoppers with insulating materials.
Cover, seal, or finish insulated surfaces or access holes with plastic covers, canvas strips, sealants, tape, cement or asphalt mastic.
Read blueprints, and select appropriate insulation, based on space characteristics and the heat retaining or excluding characteristics of the material.
Remove old insulation, such as asbestos, following safety procedures.
Prepare surfaces for insulation application by brushing or spreading on adhesives, cement, or asphalt, or by attaching metal pins to surfaces.
Interests
Career interests describe the perspectives and interests of people who enjoy the type of work involved in this career.
Discover what your interests are by taking the Interest Profiler Quiz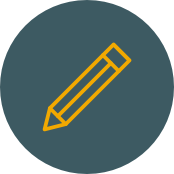 Skills
People who want to pursue this career have skills in these areas.
Top Skills
Active Listening
Giving full attention to what other people are saying, taking time to understand the points being made, asking questions as appropriate, and not interrupting at inappropriate times.
Critical Thinking
Using logic and reasoning to identify the strengths and weaknesses of alternative solutions, conclusions, or approaches to problems.
Operation and Control
Controlling operations of equipment or systems.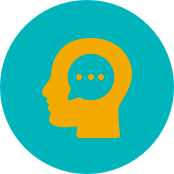 Values
Work values describe how your core beliefs align with those commonly needed for this career.
Top Values
Support
Occupations that satisfy this work value offer supportive management that stands behind employees. Corresponding needs are Company Policies, Supervision: Human Relations and Supervision: Technical.
Independence
Occupations that satisfy this work value allow employees to work on their own and make decisions. Corresponding needs are Creativity, Responsibility and Autonomy.
Relationships
Occupations that satisfy this work value allow employees to provide service to others and work with co-workers in a friendly non-competitive environment. Corresponding needs are Co-workers, Moral Values and Social Service.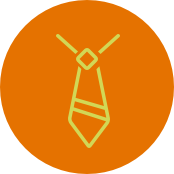 Abilities
Whether you have received formal training or not, these types of abilities are helpful in this career.
Top Cognitive Abilities
Extent Flexibility
The ability to bend, stretch, twist, or reach with your body, arms, and/or legs.
Manual Dexterity
The ability to quickly move your hand, your hand together with your arm, or your two hands to grasp, manipulate, or assemble objects.
Multilimb Coordination
The ability to coordinate two or more limbs (for example, two arms, two legs, or one leg and one arm) while sitting, standing, or lying down. It does not involve performing the activities while the whole body is in motion.
Does this sound like something you'd like to do?
1. Learn more about this career
Talk to someone who works in this field or spend a day job shadowing
2. Prepare for training
Use the colleges and training directory to explore programs related to this career
3. Talk to a mentor for more information
Visit your school counselor
Talk to a career planner, advisor, or school admissions staff