Electricians
Sample of reported job titles:
Industrial Electrician,
Inside Wireman,
Maintenance Electrician,
Mechanical Trades Specialist
Install, maintain, and repair electrical wiring, equipment, and fixtures. Ensure that work is in accordance with relevant codes. May install or service street lights, intercom systems, or electrical control systems.
What Do They Typically Do?
Plan layout and installation of electrical wiring, equipment, or fixtures, based on job specifications and local codes.
Connect wires to circuit breakers, transformers, or other components.
Test electrical systems or continuity of circuits in electrical wiring, equipment, or fixtures, using testing devices, such as ohmmeters, voltmeters, or oscilloscopes, to ensure compatibility and safety of system.
Use a variety of tools or equipment, such as power construction equipment, measuring devices, power tools, and testing equipment, such as oscilloscopes, ammeters, or test lamps.
Inspect electrical systems, equipment, or components to identify hazards, defects, or the need for adjustment or repair, and to ensure compliance with codes.
Prepare sketches or follow blueprints to determine the location of wiring or equipment and to ensure conformance to building and safety codes.
Diagnose malfunctioning systems, apparatus, or components, using test equipment and hand tools to locate the cause of a breakdown and correct the problem.
Work from ladders, scaffolds, or roofs to install, maintain, or repair electrical wiring, equipment, or fixtures.
Advise management on whether continued operation of equipment could be hazardous.
Maintain current electrician's license or identification card to meet governmental regulations.
Interests
Career interests describe the perspectives and interests of people who enjoy the type of work involved in this career.
Discover what your interests are by taking the Interest Profiler Quiz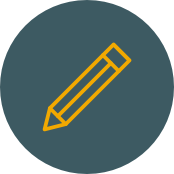 Skills
People who want to pursue this career have skills in these areas.
Top Skills
Troubleshooting
Determining causes of operating errors and deciding what to do about it.
Repairing
Repairing machines or systems using the needed tools.
Active Listening
Giving full attention to what other people are saying, taking time to understand the points being made, asking questions as appropriate, and not interrupting at inappropriate times.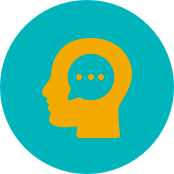 Values
Work values describe how your core beliefs align with those commonly needed for this career.
Top Values
Independence
Occupations that satisfy this work value allow employees to work on their own and make decisions. Corresponding needs are Creativity, Responsibility and Autonomy.
Support
Occupations that satisfy this work value offer supportive management that stands behind employees. Corresponding needs are Company Policies, Supervision: Human Relations and Supervision: Technical.
Achievement
Occupations that satisfy this work value are results oriented and allow employees to use their strongest abilities, giving them a feeling of accomplishment. Corresponding needs are Ability Utilization and Achievement.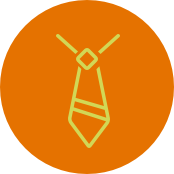 Abilities
Whether you have received formal training or not, these types of abilities are helpful in this career.
Top Cognitive Abilities
Problem Sensitivity
The ability to tell when something is wrong or is likely to go wrong. It does not involve solving the problem, only recognizing that there is a problem.
Deductive Reasoning
The ability to apply general rules to specific problems to produce answers that make sense.
Inductive Reasoning
The ability to combine pieces of information to form general rules or conclusions (includes finding a relationship among seemingly unrelated events).
Does this sound like something you'd like to do?
1. Learn more about this career
Talk to someone who works in this field or spend a day job shadowing
2. Prepare for training
Use the colleges and training directory to explore programs related to this career
3. Talk to a mentor for more information
Visit your school counselor
Talk to a career planner, advisor, or school admissions staff