Operating Engineers and Other Construction Equipment Operators
Sample of reported job titles:
Equipment Operator (EO),
Heavy Equipment Operator,
Machine Operator,
Operating Engineer
Operate one or several types of power construction equipment, such as motor graders, bulldozers, scrapers, compressors, pumps, derricks, shovels, tractors, or front-end loaders to excavate, move, and grade earth, erect structures, or pour concrete or other hard surface pavement. May repair and maintain equipment in addition to other duties.
What Do They Typically Do?
Learn and follow safety regulations.
Take actions to avoid potential hazards or obstructions, such as utility lines, other equipment, other workers, or falling objects.
Start engines, move throttles, switches, or levers, or depress pedals to operate machines, such as bulldozers, trench excavators, road graders, or backhoes.
Coordinate machine actions with other activities, positioning or moving loads in response to hand or audio signals from crew members.
Align machines, cutterheads, or depth gauge makers with reference stakes and guidelines or ground or position equipment, following hand signals of other workers.
Locate underground services, such as pipes or wires, prior to beginning work.
Signal operators to guide movement of tractor-drawn machines.
Repair and maintain equipment, making emergency adjustments or assisting with major repairs as necessary.
Load and move dirt, rocks, equipment, or other materials, using trucks, crawler tractors, power cranes, shovels, graders, or related equipment.
Drive and maneuver equipment equipped with blades in successive passes over working areas to remove topsoil, vegetation, or rocks or to distribute and level earth or terrain.
Interests
Career interests describe the perspectives and interests of people who enjoy the type of work involved in this career.
Discover what your interests are by taking the Interest Profiler Quiz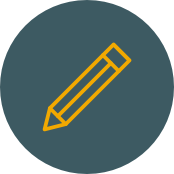 Skills
People who want to pursue this career have skills in these areas.
Top Skills
Operation and Control
Controlling operations of equipment or systems.
Equipment Maintenance
Performing routine maintenance on equipment and determining when and what kind of maintenance is needed.
Operations Monitoring
Watching gauges, dials, or other indicators to make sure a machine is working properly.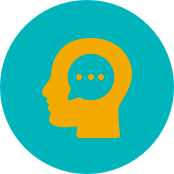 Values
Work values describe how your core beliefs align with those commonly needed for this career.
Top Values
Support
Occupations that satisfy this work value offer supportive management that stands behind employees. Corresponding needs are Company Policies, Supervision: Human Relations and Supervision: Technical.
Relationships
Occupations that satisfy this work value allow employees to provide service to others and work with co-workers in a friendly non-competitive environment. Corresponding needs are Co-workers, Moral Values and Social Service.
Working Conditions
Occupations that satisfy this work value offer job security and good working conditions. Corresponding needs are Activity, Compensation, Independence, Security, Variety and Working Conditions.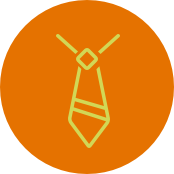 Abilities
Whether you have received formal training or not, these types of abilities are helpful in this career.
Top Cognitive Abilities
Control Precision
The ability to quickly and repeatedly adjust the controls of a machine or a vehicle to exact positions.
Depth Perception
The ability to judge which of several objects is closer or farther away from you, or to judge the distance between you and an object.
Multilimb Coordination
The ability to coordinate two or more limbs (for example, two arms, two legs, or one leg and one arm) while sitting, standing, or lying down. It does not involve performing the activities while the whole body is in motion.
Does this sound like something you'd like to do?
1. Learn more about this career
Talk to someone who works in this field or spend a day job shadowing
2. Prepare for training
Use the colleges and training directory to explore programs related to this career
3. Talk to a mentor for more information
Visit your school counselor
Talk to a career planner, advisor, or school admissions staff