Construction Laborers
Sample of reported job titles:
Construction Laborer,
Construction Worker,
Equipment Operator (EO),
Post Framer
Perform tasks involving physical labor at construction sites. May operate hand and power tools of all types: air hammers, earth tampers, cement mixers, small mechanical hoists, surveying and measuring equipment, and a variety of other equipment and instruments. May clean and prepare sites, dig trenches, set braces to support the sides of excavations, erect scaffolding, and clean up rubble, debris, and other waste materials. May assist other craft workers.
What Do They Typically Do?
Tend pumps, compressors, or generators to provide power for tools, machinery, or equipment or to heat or move materials, such as asphalt.
Lubricate, clean, or repair machinery, equipment, or tools.
Signal equipment operators to facilitate alignment, movement, or adjustment of machinery, equipment, or materials.
Read plans, instructions, or specifications to determine work activities.
Measure, mark, or record openings or distances to layout areas where construction work will be performed.
Clean or prepare construction sites to eliminate possible hazards.
Dig ditches or trenches, backfill excavations, or compact and level earth to grade specifications, using picks, shovels, pneumatic tampers, or rakes.
Load, unload, or identify building materials, machinery, or tools, distributing them to the appropriate locations, according to project plans or specifications.
Position, join, align, or seal structural components, such as concrete wall sections or pipes.
Perform site activities required of green certified construction practices, such as implementing waste management procedures, identifying materials for reuse, or installing erosion or sedimentation control mechanisms.
Interests
Career interests describe the perspectives and interests of people who enjoy the type of work involved in this career.
Discover what your interests are by taking the Interest Profiler Quiz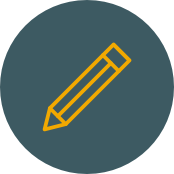 Skills
People who want to pursue this career have skills in these areas.
Top Skills
Speaking
Talking to others to convey information effectively.
Active Listening
Giving full attention to what other people are saying, taking time to understand the points being made, asking questions as appropriate, and not interrupting at inappropriate times.
Coordination
Adjusting actions in relation to others' actions.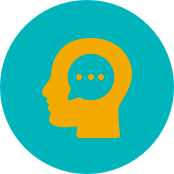 Values
Work values describe how your core beliefs align with those commonly needed for this career.
Top Values
Support
Occupations that satisfy this work value offer supportive management that stands behind employees. Corresponding needs are Company Policies, Supervision: Human Relations and Supervision: Technical.
Relationships
Occupations that satisfy this work value allow employees to provide service to others and work with co-workers in a friendly non-competitive environment. Corresponding needs are Co-workers, Moral Values and Social Service.
Working Conditions
Occupations that satisfy this work value offer job security and good working conditions. Corresponding needs are Activity, Compensation, Independence, Security, Variety and Working Conditions.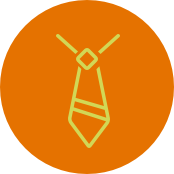 Abilities
Whether you have received formal training or not, these types of abilities are helpful in this career.
Top Cognitive Abilities
Manual Dexterity
The ability to quickly move your hand, your hand together with your arm, or your two hands to grasp, manipulate, or assemble objects.
Static Strength
The ability to exert maximum muscle force to lift, push, pull, or carry objects.
Multilimb Coordination
The ability to coordinate two or more limbs (for example, two arms, two legs, or one leg and one arm) while sitting, standing, or lying down. It does not involve performing the activities while the whole body is in motion.
Does this sound like something you'd like to do?
1. Learn more about this career
Talk to someone who works in this field or spend a day job shadowing
2. Prepare for training
Use the colleges and training directory to explore programs related to this career
3. Talk to a mentor for more information
Visit your school counselor
Talk to a career planner, advisor, or school admissions staff