Cement Masons and Concrete Finishers
Sample of reported job titles:
Cement Mason,
Concrete Finisher,
Cement Finisher,
Finisher
Smooth and finish surfaces of poured concrete, such as floors, walks, sidewalks, roads, or curbs using a variety of hand and power tools. Align forms for sidewalks, curbs, or gutters; patch voids; and use saws to cut expansion joints.
What Do They Typically Do?
Check the forms that hold the concrete to see that they are properly constructed.
Set the forms that hold concrete to the desired pitch and depth, and align them.
Spread, level, and smooth concrete, using rake, shovel, hand or power trowel, hand or power screed, and float.
Monitor how the wind, heat, or cold affect the curing of the concrete throughout the entire process.
Mold expansion joints and edges, using edging tools, jointers, and straightedge.
Signal truck driver to position truck to facilitate pouring concrete, and move chute to direct concrete on forms.
Direct the casting of the concrete and supervise laborers who use shovels or special tools to spread it.
Produce rough concrete surface, using broom.
Apply hardening and sealing compounds to cure surface of concrete, and waterproof or restore surface.
Operate power vibrator to compact concrete.
Interests
Career interests describe the perspectives and interests of people who enjoy the type of work involved in this career.
Discover what your interests are by taking the Interest Profiler Quiz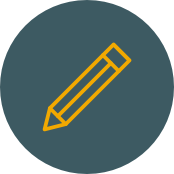 Skills
People who want to pursue this career have skills in these areas.
Top Skills
Monitoring
Monitoring/Assessing performance of yourself, other individuals, or organizations to make improvements or take corrective action.
Coordination
Adjusting actions in relation to others' actions.
Quality Control Analysis
Conducting tests and inspections of products, services, or processes to evaluate quality or performance.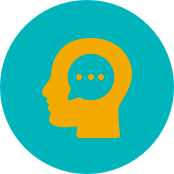 Values
Work values describe how your core beliefs align with those commonly needed for this career.
Top Values
Relationships
Occupations that satisfy this work value allow employees to provide service to others and work with co-workers in a friendly non-competitive environment. Corresponding needs are Co-workers, Moral Values and Social Service.
Support
Occupations that satisfy this work value offer supportive management that stands behind employees. Corresponding needs are Company Policies, Supervision: Human Relations and Supervision: Technical.
Independence
Occupations that satisfy this work value allow employees to work on their own and make decisions. Corresponding needs are Creativity, Responsibility and Autonomy.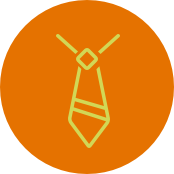 Abilities
Whether you have received formal training or not, these types of abilities are helpful in this career.
Top Cognitive Abilities
Manual Dexterity
The ability to quickly move your hand, your hand together with your arm, or your two hands to grasp, manipulate, or assemble objects.
Trunk Strength
The ability to use your abdominal and lower back muscles to support part of the body repeatedly or continuously over time without "giving out" or fatiguing.
Multilimb Coordination
The ability to coordinate two or more limbs (for example, two arms, two legs, or one leg and one arm) while sitting, standing, or lying down. It does not involve performing the activities while the whole body is in motion.
Does this sound like something you'd like to do?
1. Learn more about this career
Talk to someone who works in this field or spend a day job shadowing
2. Prepare for training
Use the colleges and training directory to explore programs related to this career
3. Talk to a mentor for more information
Visit your school counselor
Talk to a career planner, advisor, or school admissions staff