Tile and Stone Setters
Sample of reported job titles:
Tile and Marble Installer,
Tile Installer,
Tile Mechanic,
Tile Setter
Apply hard tile, stone, and comparable materials to walls, floors, ceilings, countertops, and roof decks.
What Do They Typically Do?
Cut and shape tile to fit around obstacles and into odd spaces and corners, using hand and power cutting tools.
Lay and set mosaic tiles to create decorative wall, mural, and floor designs.
Align and straighten tile using levels, squares, and straightedges.
Determine and implement the best layout to achieve a desired pattern.
Measure and mark surfaces to be tiled, following blueprints.
Finish and dress the joints and wipe excess grout from between tiles, using damp sponge.
Cut, surface, polish, and install marble and granite or install pre-cast terrazzo, granite or marble units.
Mix, apply, and spread plaster, concrete, mortar, cement, mastic, glue or other adhesives to form a bed for the tiles, using brush, trowel and screed.
Apply mortar to tile back, position the tile, and press or tap with trowel handle to affix tile to base.
Level concrete and allow to dry.
Interests
Career interests describe the perspectives and interests of people who enjoy the type of work involved in this career.
Discover what your interests are by taking the Interest Profiler Quiz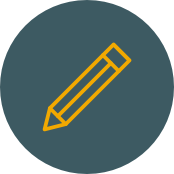 Skills
People who want to pursue this career have skills in these areas.
Top Skills
Critical Thinking
Using logic and reasoning to identify the strengths and weaknesses of alternative solutions, conclusions, or approaches to problems.
Active Listening
Giving full attention to what other people are saying, taking time to understand the points being made, asking questions as appropriate, and not interrupting at inappropriate times.
Coordination
Adjusting actions in relation to others' actions.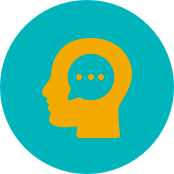 Values
Work values describe how your core beliefs align with those commonly needed for this career.
Top Values
Independence
Occupations that satisfy this work value allow employees to work on their own and make decisions. Corresponding needs are Creativity, Responsibility and Autonomy.
Support
Occupations that satisfy this work value offer supportive management that stands behind employees. Corresponding needs are Company Policies, Supervision: Human Relations and Supervision: Technical.
Working Conditions
Occupations that satisfy this work value offer job security and good working conditions. Corresponding needs are Activity, Compensation, Independence, Security, Variety and Working Conditions.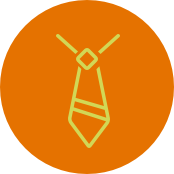 Abilities
Whether you have received formal training or not, these types of abilities are helpful in this career.
Top Cognitive Abilities
Extent Flexibility
The ability to bend, stretch, twist, or reach with your body, arms, and/or legs.
Trunk Strength
The ability to use your abdominal and lower back muscles to support part of the body repeatedly or continuously over time without "giving out" or fatiguing.
Visualization
The ability to imagine how something will look after it is moved around or when its parts are moved or rearranged.
Does this sound like something you'd like to do?
1. Learn more about this career
Talk to someone who works in this field or spend a day job shadowing
2. Prepare for training
Use the colleges and training directory to explore programs related to this career
3. Talk to a mentor for more information
Visit your school counselor
Talk to a career planner, advisor, or school admissions staff