Floor Sanders and Finishers
Also Called:
Floor Finisher,
Floor Mechanic,
Floor Sander,
Hardwood Floor Sander
What they do: Scrape and sand wooden floors to smooth surfaces using floor scraper and floor sanding machine, and apply coats of finish.
What do they typically do on the job?
Buff and vacuum floors to ensure their cleanliness prior to the application of finish.
Scrape and sand floor edges and areas inaccessible to floor sanders, using scrapers, disk-type sanders, and sandpaper.
Inspect floors for smoothness.
Interests
Career interests describe the perspectives and interests of people who enjoy the type of work involved in this career.
Discover what your interests are by taking the Interest Profiler Quiz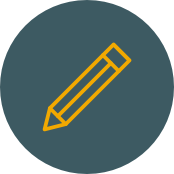 Knowledge
People who want to pursue this career have knowledge in these areas.
Engineering and Technology
Building and construction

Mechanical
Business
Customer service

Management
Manufactured or Agricultural Goods
Manufacture and distribution of products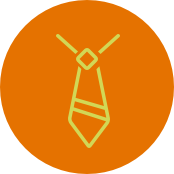 Abilities
Whether you have received formal training or not, these types of abilities are helpful in this career.
Hand and Finger Use
Keep your arm or hand steady

Hold or move items with your hands
Endurance
Exercise for a long time without getting out of breath
Controlled Movement
Quickly change the controls of a machine, car, truck or boat

Use your arms and/or legs together while sitting, standing, or lying down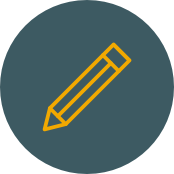 Skills
People who want to pursue this career have skills in these areas.
Basic Skills
Listening to others, not interrupting, and asking good questions
Problem Solving
Noticing a problem and figuring out the best way to solve it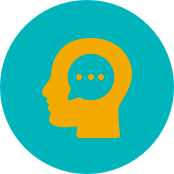 Work Values
Work values describe how your core beliefs align with those commonly needed for this career.
Support
Occupations that satisfy this work value offer supportive management that stands behind employees. Corresponding needs are Company Policies, Supervision: Human Relations and Supervision: Technical.
Relationships
Occupations that satisfy this work value allow employees to provide service to others and work with co-workers in a friendly non-competitive environment. Corresponding needs are Co-workers, Moral Values and Social Service.
Working Conditions
Occupations that satisfy this work value offer job security and good working conditions. Corresponding needs are Activity, Compensation, Independence, Security, Variety and Working Conditions.
Does this sound like something you'd like to do?
1. Do some research
Identify how your interests, values, and strengths match this occupation
Talk to someone who works in this field or spend a day job shadowing
Use the colleges and training directory to explore programs related to this career
2. Plan your next move
Data for NSI career cards comes from the following: Idaho Department of Labor, US Bureau of Labor Statistics, O*NET, MyNextMove, and Career OneStop