Floor Sanders and Finishers
Sample of reported job titles:
Floor Finisher,
Floor Mechanic,
Floor Sander,
Hardwood Floor Sander
Scrape and sand wooden floors to smooth surfaces using floor scraper and floor sanding machine, and apply coats of finish.
What Do They Typically Do?
Buff and vacuum floors to ensure their cleanliness prior to the application of finish.
Scrape and sand floor edges and areas inaccessible to floor sanders, using scrapers, disk-type sanders, and sandpaper.
Inspect floors for smoothness.
Attach sandpaper to rollers of sanding machines.
Guide sanding machines over surfaces of floors until surfaces are smooth.
Apply filler compound and coats of finish to floors to seal wood.
Remove excess glue from joints, using knives, scrapers, or wood chisels.
Interests
Career interests describe the perspectives and interests of people who enjoy the type of work involved in this career.
Discover what your interests are by taking the Interest Profiler Quiz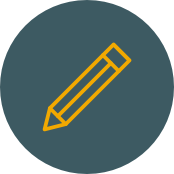 Skills
People who want to pursue this career have skills in these areas.
Top Skills
Operation and Control
Controlling operations of equipment or systems.
Active Listening
Giving full attention to what other people are saying, taking time to understand the points being made, asking questions as appropriate, and not interrupting at inappropriate times.
Coordination
Adjusting actions in relation to others' actions.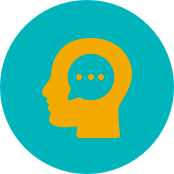 Values
Work values describe how your core beliefs align with those commonly needed for this career.
Top Values
Support
Occupations that satisfy this work value offer supportive management that stands behind employees. Corresponding needs are Company Policies, Supervision: Human Relations and Supervision: Technical.
Relationships
Occupations that satisfy this work value allow employees to provide service to others and work with co-workers in a friendly non-competitive environment. Corresponding needs are Co-workers, Moral Values and Social Service.
Working Conditions
Occupations that satisfy this work value offer job security and good working conditions. Corresponding needs are Activity, Compensation, Independence, Security, Variety and Working Conditions.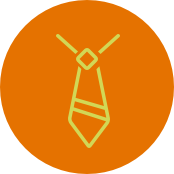 Abilities
Whether you have received formal training or not, these types of abilities are helpful in this career.
Top Cognitive Abilities
Arm-Hand Steadiness
The ability to keep your hand and arm steady while moving your arm or while holding your arm and hand in one position.
Control Precision
The ability to quickly and repeatedly adjust the controls of a machine or a vehicle to exact positions.
Manual Dexterity
The ability to quickly move your hand, your hand together with your arm, or your two hands to grasp, manipulate, or assemble objects.
Does this sound like something you'd like to do?
1. Learn more about this career
Talk to someone who works in this field or spend a day job shadowing
2. Prepare for training
Use the colleges and training directory to explore programs related to this career
3. Talk to a mentor for more information
Visit your school counselor
Talk to a career planner, advisor, or school admissions staff