Floor Layers, Except Carpet, Wood, and Hard Tiles
Sample of reported job titles:
Floor Covering Contractor,
Floor Coverings Installer,
Flooring Installer,
Vinyl Installer
Apply blocks, strips, or sheets of shock-absorbing, sound-deadening, or decorative coverings to floors.
What Do They Typically Do?
Sweep, scrape, sand, or chip dirt and irregularities to clean base surfaces, correcting imperfections that may show through the covering.
Cut flooring material to fit around obstructions.
Inspect surface to be covered to ensure that it is firm and dry.
Trim excess covering materials, tack edges, and join sections of covering material to form tight joint.
Form a smooth foundation by stapling plywood or Masonite over the floor or by brushing waterproof compound onto surface and filling cracks with plaster, putty, or grout to seal pores.
Measure and mark guidelines on surfaces or foundations, using chalk lines and dividers.
Cut covering and foundation materials, according to blueprints and sketches.
Roll and press sheet wall and floor covering into cement base to smooth and finish surface, using hand roller.
Apply adhesive cement to floor or wall material to join and adhere foundation material.
Determine traffic areas and decide location of seams.
Interests
Career interests describe the perspectives and interests of people who enjoy the type of work involved in this career.
Discover what your interests are by taking the Interest Profiler Quiz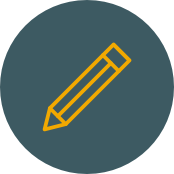 Skills
People who want to pursue this career have skills in these areas.
Top Skills
Active Listening
Giving full attention to what other people are saying, taking time to understand the points being made, asking questions as appropriate, and not interrupting at inappropriate times.
Speaking
Talking to others to convey information effectively.
Coordination
Adjusting actions in relation to others' actions.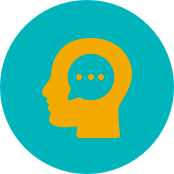 Values
Work values describe how your core beliefs align with those commonly needed for this career.
Top Values
Support
Occupations that satisfy this work value offer supportive management that stands behind employees. Corresponding needs are Company Policies, Supervision: Human Relations and Supervision: Technical.
Independence
Occupations that satisfy this work value allow employees to work on their own and make decisions. Corresponding needs are Creativity, Responsibility and Autonomy.
Working Conditions
Occupations that satisfy this work value offer job security and good working conditions. Corresponding needs are Activity, Compensation, Independence, Security, Variety and Working Conditions.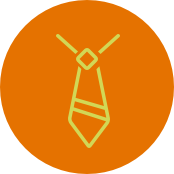 Abilities
Whether you have received formal training or not, these types of abilities are helpful in this career.
Top Cognitive Abilities
Extent Flexibility
The ability to bend, stretch, twist, or reach with your body, arms, and/or legs.
Near Vision
The ability to see details at close range (within a few feet of the observer).
Arm-Hand Steadiness
The ability to keep your hand and arm steady while moving your arm or while holding your arm and hand in one position.
Does this sound like something you'd like to do?
1. Learn more about this career
Talk to someone who works in this field or spend a day job shadowing
2. Prepare for training
Use the colleges and training directory to explore programs related to this career
3. Talk to a mentor for more information
Visit your school counselor
Talk to a career planner, advisor, or school admissions staff