Carpenters
Sample of reported job titles:
Cabinet Maker,
Carpenter,
Concrete Carpenter,
Form Carpenter
Construct, erect, install, or repair structures and fixtures made of wood and comparable materials, such as concrete forms; building frameworks, including partitions, joists, studding, and rafters; and wood stairways, window and door frames, and hardwood floors. May also install cabinets, siding, drywall, and batt or roll insulation. Includes brattice builders who build doors or brattices (ventilation walls or partitions) in underground passageways.
What Do They Typically Do?
Follow established safety rules and regulations and maintain a safe and clean environment.
Study specifications in blueprints, sketches, or building plans to prepare project layout and determine dimensions and materials required.
Measure and mark cutting lines on materials, using a ruler, pencil, chalk, and marking gauge.
Shape or cut materials to specified measurements, using hand tools, machines, or power saws.
Install structures or fixtures, such as windows, frames, floorings, trim, or hardware, using carpenters' hand or power tools.
Verify trueness of structure, using plumb bob and level.
Select and order lumber or other required materials.
Arrange for subcontractors to deal with special areas, such as heating or electrical wiring work.
Maintain records, document actions, and present written progress reports.
Build or repair cabinets, doors, frameworks, floors, or other wooden fixtures used in buildings, using woodworking machines, carpenter's hand tools, or power tools.
Interests
Career interests describe the perspectives and interests of people who enjoy the type of work involved in this career.
Discover what your interests are by taking the Interest Profiler Quiz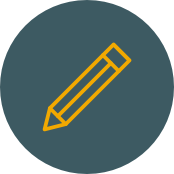 Skills
People who want to pursue this career have skills in these areas.
Top Skills
Active Listening
Giving full attention to what other people are saying, taking time to understand the points being made, asking questions as appropriate, and not interrupting at inappropriate times.
Monitoring
Monitoring/Assessing performance of yourself, other individuals, or organizations to make improvements or take corrective action.
Speaking
Talking to others to convey information effectively.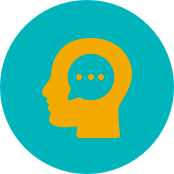 Values
Work values describe how your core beliefs align with those commonly needed for this career.
Top Values
Support
Occupations that satisfy this work value offer supportive management that stands behind employees. Corresponding needs are Company Policies, Supervision: Human Relations and Supervision: Technical.
Independence
Occupations that satisfy this work value allow employees to work on their own and make decisions. Corresponding needs are Creativity, Responsibility and Autonomy.
Working Conditions
Occupations that satisfy this work value offer job security and good working conditions. Corresponding needs are Activity, Compensation, Independence, Security, Variety and Working Conditions.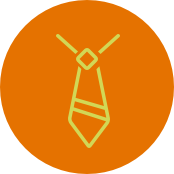 Abilities
Whether you have received formal training or not, these types of abilities are helpful in this career.
Top Cognitive Abilities
Manual Dexterity
The ability to quickly move your hand, your hand together with your arm, or your two hands to grasp, manipulate, or assemble objects.
Problem Sensitivity
The ability to tell when something is wrong or is likely to go wrong. It does not involve solving the problem, only recognizing that there is a problem.
Trunk Strength
The ability to use your abdominal and lower back muscles to support part of the body repeatedly or continuously over time without "giving out" or fatiguing.
Does this sound like something you'd like to do?
1. Learn more about this career
Talk to someone who works in this field or spend a day job shadowing
2. Prepare for training
Use the colleges and training directory to explore programs related to this career
3. Talk to a mentor for more information
Visit your school counselor
Talk to a career planner, advisor, or school admissions staff