Landscaping and Groundskeeping Workers
Sample of reported job titles:
Grounds Maintenance Worker,
Grounds Worker,
Groundskeeper,
Outside Maintenance Worker
Landscape or maintain grounds of property using hand or power tools or equipment. Workers typically perform a variety of tasks, which may include any combination of the following: sod laying, mowing, trimming, planting, watering, fertilizing, digging, raking, sprinkler installation, and installation of mortarless segmental concrete masonry wall units.
What Do They Typically Do?
Gather and remove litter.
Use hand tools, such as shovels, rakes, pruning saws, saws, hedge or brush trimmers, or axes.
Operate vehicles or powered equipment, such as mowers, tractors, twin-axle vehicles, snow blowers, chainsaws, electric clippers, sod cutters, or pruning saws.
Water lawns, trees, or plants, using portable sprinkler systems, hoses, or watering cans.
Prune or trim trees, shrubs, or hedges, using shears, pruners, or chain saws.
Mix and spray or spread fertilizers, herbicides, or insecticides onto grass, shrubs, or trees, using hand or automatic sprayers or spreaders.
Care for established lawns by mulching, aerating, weeding, grubbing, removing thatch, or trimming or edging around flower beds, walks, or walls.
Follow planned landscaping designs to determine where to lay sod, sow grass, or plant flowers or foliage.
Trim or pick flowers and clean flower beds.
Attach wires from planted trees to support stakes.
Interests
Career interests describe the perspectives and interests of people who enjoy the type of work involved in this career.
Discover what your interests are by taking the Interest Profiler Quiz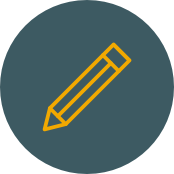 Skills
People who want to pursue this career have skills in these areas.
Top Skills
Operation and Control
Controlling operations of equipment or systems.
Critical Thinking
Using logic and reasoning to identify the strengths and weaknesses of alternative solutions, conclusions, or approaches to problems.
Speaking
Talking to others to convey information effectively.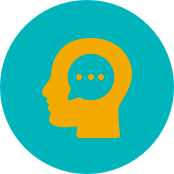 Values
Work values describe how your core beliefs align with those commonly needed for this career.
Top Values
Relationships
Occupations that satisfy this work value allow employees to provide service to others and work with co-workers in a friendly non-competitive environment. Corresponding needs are Co-workers, Moral Values and Social Service.
Support
Occupations that satisfy this work value offer supportive management that stands behind employees. Corresponding needs are Company Policies, Supervision: Human Relations and Supervision: Technical.
Working Conditions
Occupations that satisfy this work value offer job security and good working conditions. Corresponding needs are Activity, Compensation, Independence, Security, Variety and Working Conditions.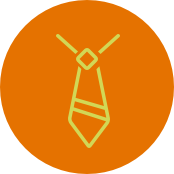 Abilities
Whether you have received formal training or not, these types of abilities are helpful in this career.
Top Cognitive Abilities
Multilimb Coordination
The ability to coordinate two or more limbs (for example, two arms, two legs, or one leg and one arm) while sitting, standing, or lying down. It does not involve performing the activities while the whole body is in motion.
Manual Dexterity
The ability to quickly move your hand, your hand together with your arm, or your two hands to grasp, manipulate, or assemble objects.
Trunk Strength
The ability to use your abdominal and lower back muscles to support part of the body repeatedly or continuously over time without "giving out" or fatiguing.
Does this sound like something you'd like to do?
1. Learn more about this career
Talk to someone who works in this field or spend a day job shadowing
2. Prepare for training
Use the colleges and training directory to explore programs related to this career
3. Talk to a mentor for more information
Visit your school counselor
Talk to a career planner, advisor, or school admissions staff