Surveyors
Sample of reported job titles:
County Surveyor,
Land Surveyor,
Registered Land Surveyor,
Surveyor
Make exact measurements and determine property boundaries. Provide data relevant to the shape, contour, gravitation, location, elevation, or dimension of land or land features on or near the earth's surface for engineering, mapmaking, mining, land evaluation, construction, and other purposes.
What Do They Typically Do?
Verify the accuracy of survey data, including measurements and calculations conducted at survey sites.
Direct or conduct surveys to establish legal boundaries for properties, based on legal deeds and titles.
Prepare, or supervise preparation of, all data, charts, plots, maps, records, and documents related to surveys.
Prepare and maintain sketches, maps, reports, and legal descriptions of surveys to describe, certify, and assume liability for work performed.
Write descriptions of property boundary surveys for use in deeds, leases, or other legal documents.
Search legal records, survey records, and land titles to obtain information about property boundaries in areas to be surveyed.
Coordinate findings with the work of engineering and architectural personnel, clients, and others concerned with projects.
Establish fixed points for use in making maps, using geodetic and engineering instruments.
Calculate heights, depths, relative positions, property lines, and other characteristics of terrain.
Adjust surveying instruments to maintain their accuracy.
Interests
Career interests describe the perspectives and interests of people who enjoy the type of work involved in this career.
Discover what your interests are by taking the Interest Profiler Quiz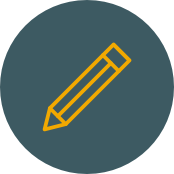 Skills
People who want to pursue this career have skills in these areas.
Top Skills
Mathematics
Using mathematics to solve problems.
Critical Thinking
Using logic and reasoning to identify the strengths and weaknesses of alternative solutions, conclusions, or approaches to problems.
Reading Comprehension
Understanding written sentences and paragraphs in work-related documents.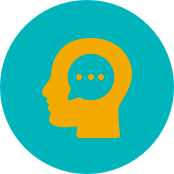 Values
Work values describe how your core beliefs align with those commonly needed for this career.
Top Values
Relationships
Occupations that satisfy this work value allow employees to provide service to others and work with co-workers in a friendly non-competitive environment. Corresponding needs are Co-workers, Moral Values and Social Service.
Independence
Occupations that satisfy this work value allow employees to work on their own and make decisions. Corresponding needs are Creativity, Responsibility and Autonomy.
Achievement
Occupations that satisfy this work value are results oriented and allow employees to use their strongest abilities, giving them a feeling of accomplishment. Corresponding needs are Ability Utilization and Achievement.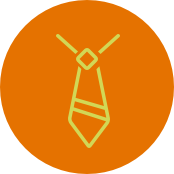 Abilities
Whether you have received formal training or not, these types of abilities are helpful in this career.
Top Cognitive Abilities
Deductive Reasoning
The ability to apply general rules to specific problems to produce answers that make sense.
Mathematical Reasoning
The ability to choose the right mathematical methods or formulas to solve a problem.
Written Comprehension
The ability to read and understand information and ideas presented in writing.
Does this sound like something you'd like to do?
1. Learn more about this career
Talk to someone who works in this field or spend a day job shadowing
2. Prepare for training
Use the colleges and training directory to explore programs related to this career
3. Talk to a mentor for more information
Visit your school counselor
Talk to a career planner, advisor, or school admissions staff