Cost Estimators
Sample of reported job titles:
Construction Estimator,
Cost Analyst,
Cost Estimator,
Estimator
Prepare cost estimates for product manufacturing, construction projects, or services to aid management in bidding on or determining price of product or service. May specialize according to particular service performed or type of product manufactured.
What Do They Typically Do?
Collect historical cost data to estimate costs for current or future products.
Consult with clients, vendors, personnel in other departments, or construction foremen to discuss and formulate estimates and resolve issues.
Prepare estimates used by management for purposes such as planning, organizing, and scheduling work.
Analyze blueprints and other documentation to prepare time, cost, materials, and labor estimates.
Confer with engineers, architects, owners, contractors, and subcontractors on changes and adjustments to cost estimates.
Assess cost effectiveness of products, projects or services, tracking actual costs relative to bids as the project develops.
Prepare estimates for use in selecting vendors or subcontractors.
Set up cost monitoring and reporting systems and procedures.
Establish and maintain tendering process, and conduct negotiations.
Prepare and maintain a directory of suppliers, contractors and subcontractors.
Interests
Career interests describe the perspectives and interests of people who enjoy the type of work involved in this career.
Discover what your interests are by taking the Interest Profiler Quiz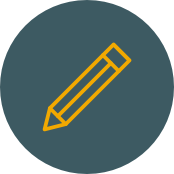 Skills
People who want to pursue this career have skills in these areas.
Top Skills
Mathematics
Using mathematics to solve problems.
Critical Thinking
Using logic and reasoning to identify the strengths and weaknesses of alternative solutions, conclusions, or approaches to problems.
Reading Comprehension
Understanding written sentences and paragraphs in work-related documents.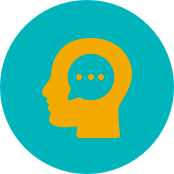 Values
Work values describe how your core beliefs align with those commonly needed for this career.
Top Values
Independence
Occupations that satisfy this work value allow employees to work on their own and make decisions. Corresponding needs are Creativity, Responsibility and Autonomy.
Relationships
Occupations that satisfy this work value allow employees to provide service to others and work with co-workers in a friendly non-competitive environment. Corresponding needs are Co-workers, Moral Values and Social Service.
Working Conditions
Occupations that satisfy this work value offer job security and good working conditions. Corresponding needs are Activity, Compensation, Independence, Security, Variety and Working Conditions.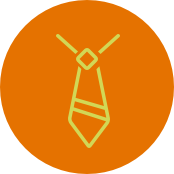 Abilities
Whether you have received formal training or not, these types of abilities are helpful in this career.
Top Cognitive Abilities
Inductive Reasoning
The ability to combine pieces of information to form general rules or conclusions (includes finding a relationship among seemingly unrelated events).
Mathematical Reasoning
The ability to choose the right mathematical methods or formulas to solve a problem.
Number Facility
The ability to add, subtract, multiply, or divide quickly and correctly.
Does this sound like something you'd like to do?
1. Learn more about this career
Talk to someone who works in this field or spend a day job shadowing
2. Prepare for training
Use the colleges and training directory to explore programs related to this career
3. Talk to a mentor for more information
Visit your school counselor
Talk to a career planner, advisor, or school admissions staff